Application platform Power Apps
Modern low-code platform for developing professional business applications
Power Apps is a development platform where users can build applications without coding knowledge.
Applications built with Power Apps offer rich business logic, workflow functionality and the ability to digitize and automate processes. Users can create two types of apps. Canvas apps are tailored to either a mobile or computer screen. Users build them by adding text, images, buttons, galleries or forms using a drag & drop mechanism. Model-driven apps have a responsive design and users create them by adding elements to the app designer and defining relationships between them. Applications created in Power Apps can be integrated into Microsoft Teams, connected to CRM systems or used to enhance a DMS system. To run an application, you only need a web browser or mobile app.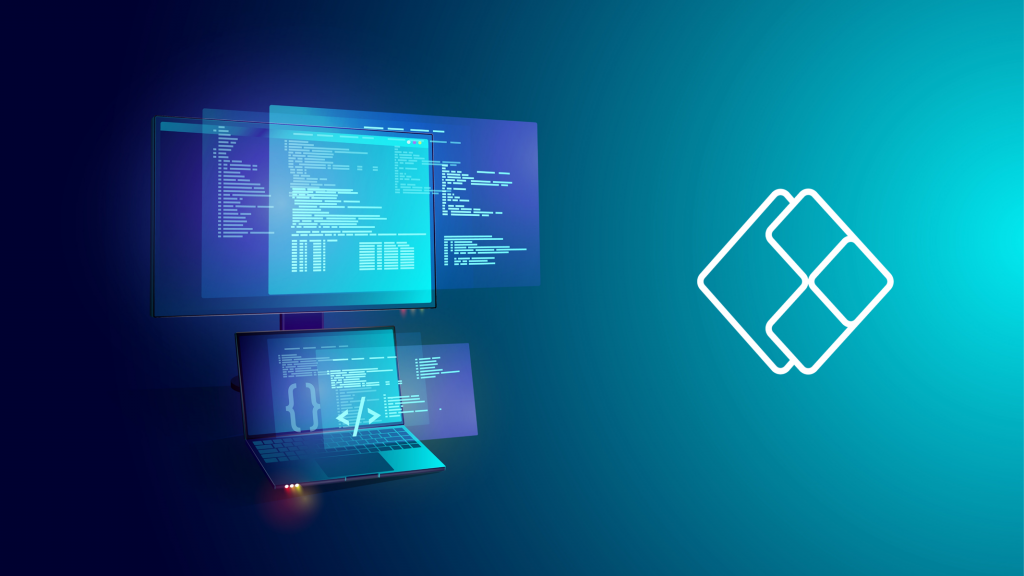 Navertica solutions developed in the Power Apps platform
NAVERTICA develops advanced solutions in Power Apps, as the platform provides the perfect modular environment in which it is possible to create and tailor an application to each customer's exact needs, connect to their data and work across different systems. The core NAVERTICA solutions are the Navertica PowerCRM solution and the NaverticaPoint 365 DMS system.
Advantages of apps
Multilingualism,
Integration into Microsoft SharePoint for storing files
Tracing and recording of emails, appointments and tasks from Microsoft Outlook
Integration with Power BI for reporting
Extensibility
Workflow automation
Advanced filtering
Dashboards with real-time data insights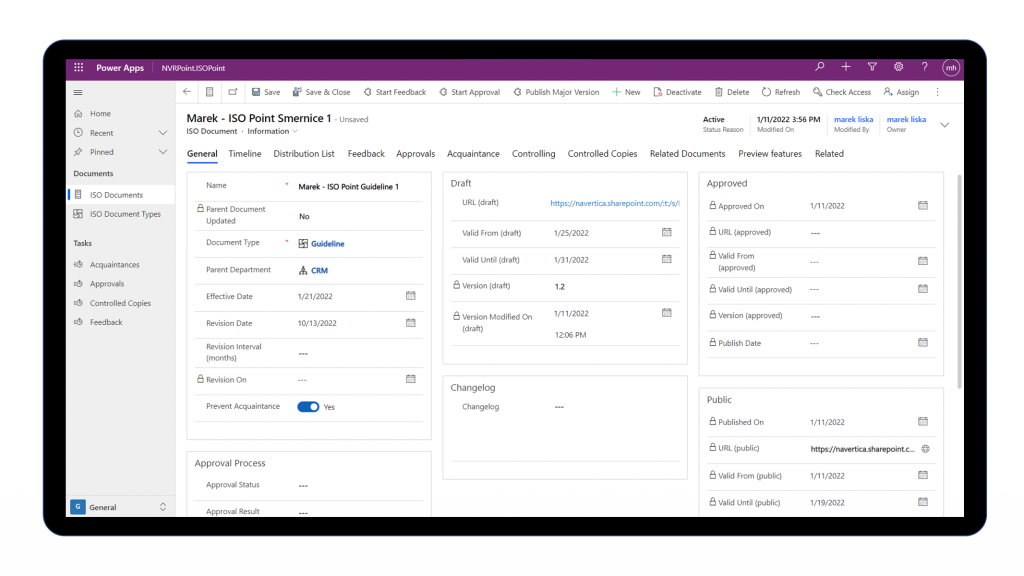 Modular solutions
The Navertica PowerCRM and NaverticaPoint 365 solutions can be extended with pre-made NAVERTICA modules with additional functionality. The modules can also be purchased separately.
Sales Configurator
A graphical configurator that makes it easier for the salesperson to create offers. The user has the option to dynamically retrieve data, for example, from the ERP system and perform various checks and calculations in the background during the creation of the quotation.
Incident Management
Sophisticated software for managing support tickets, covering their entire lifecycle. Key features include ticket registration, file storage, automatic ticket assignment, notification and evaluation.
ConferencePoint
A system for managing meetings and negotiations, comprehensive reports based on the user's wishes, templating and recording of items that are discussed at several meetings in a row.
Contract Management
Comprehensive contract management, workflow for commenting and approving contracts and saving files to DMS.
Project App
Project management and administration, from preparation through execution to completion. On projects, you can record and manage project phases, resources, activities, costs and revenues, communications and documents, all in one environment.
Improve your business results with us
Are you interested in having a tailor-made solution developed for your company? Are you interested in the PowerApps platform and want to learn more?
Contact us!
We are a long-term GOLD partner of Microsoft and we have extensive experience with the development, implementation and integration of ERP, CRM, DMS, BI and Microsoft 365 solutions, and we are happy to become your professional advisor!