On-premise system for the efficient management of information, documents and supporting business processes

NaverticaPoint is a part of our vertical solutions for the both public and private sectors – from government institutions, healthcare, to commercial companies. It is suitable for manufacturing companies as well as organizations providing services, regardless of branch, size, subject and type of the organization.
Implementation of an efficient software system is challenging, and so is the users' ability to work with such a system. Without the appropriate tools, this challenge is very difficult to overcome.
The central feature of the NaverticaPoint solution is a unified, user-friendly interface enhanced by a number of sophisticated features. The interface is supported by a reliable database platform – Microsoft SQL server. NaverticaPoint increases the effectiveness use of the user working time and improves the subsequent results of your company's objectively measured processes. It is also consistent with the requirements of ISO 9001 and ISO 27001 norms.
SharePoint and MS Office to improve the organization's business
To ensure quality, offer a range of services and their future development, software used must be able to cover important client, managerial and support processes with flexibility. NaverticaPoint, which is a complex solution based on the Microsoft SharePoint Foundation or SharePoint Server platform, is an essential pillar of such a strategy.
SharePoint: a platform, NaverticaPoint: a solution
Microsoft SharePoint Foundation (SPF), based on the .NET framework, is defined by Microsoft as a Team collaboration platform. It stands out above all because of its versatility, range of functionality and integration capabilities with other systems.
Your company needs
Up-to-date information to manage its activities:
Documents and records
Reports
Effective means to improve teamwork and availability of information:
Access rights based on roles
Management meetings and team activities records
Dedicated, accessible file storage
Automation of processes such as approval, comments, etc.
Request management system
Accessibility of part or the whole system to business partners
Support for business processes:
Quality management (ISO 9001)
Information Security Management (ISO 27001)
---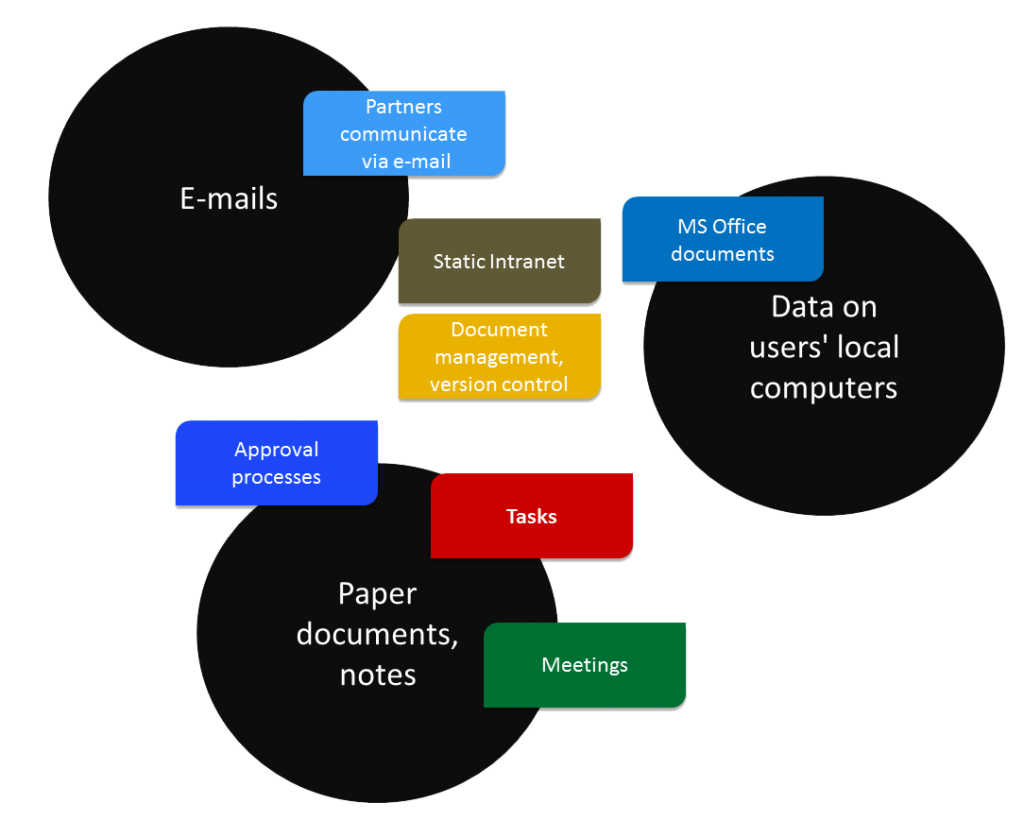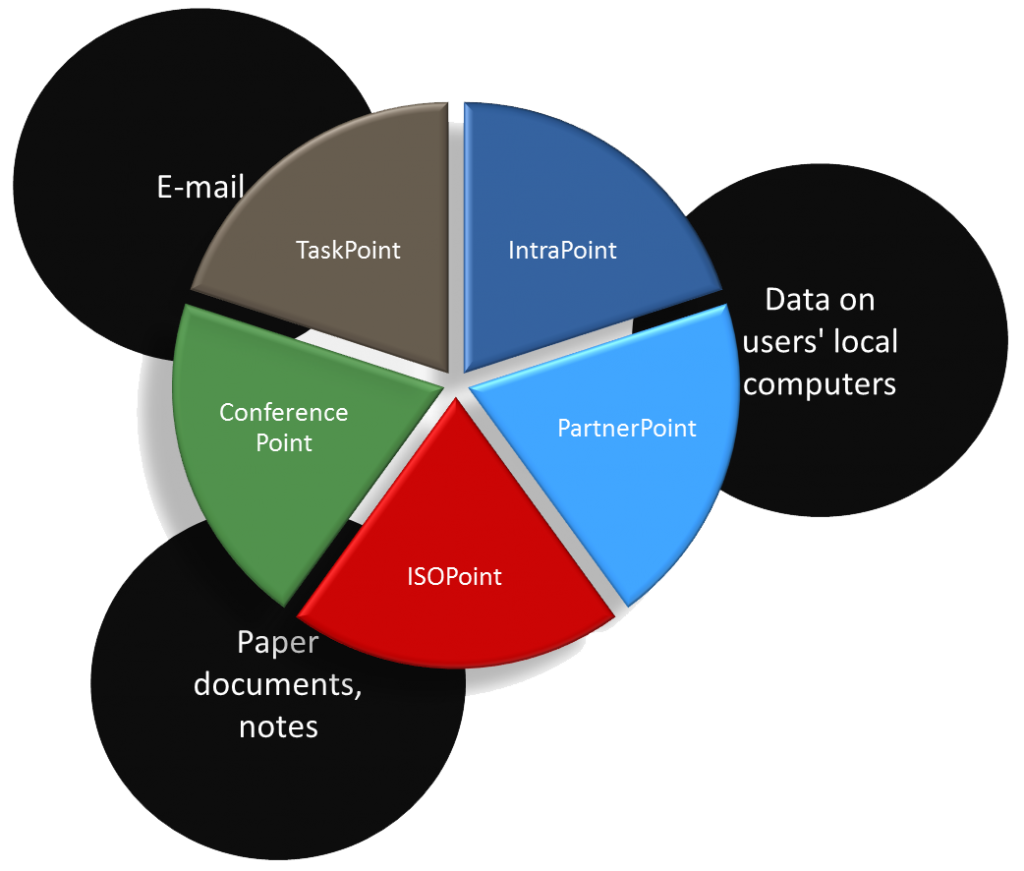 ---
NaverticaPoint Modules
We primarily use the SharePoint platform, because it allows us to address several fields and cover more business processes without having to use more separate and often heterogeneous systems. NaverticaPoint elevates the standard SharePoint environment into sophisticated applications for managing documents of all types and advanced team collaboration over shared data. There are a number of products, focusing on specific processes within the organization.
IntraPoint
Intranet solution for the best team collaboration support. Great system to improve communication within your company.
Information consolidation – saves a great deal of time typically spent managing and searching for information; provide your teams with their own workspaces, calendars, agendas – all in one place
Document versions consolidation, document workflow management, task management, document versioning, fast and comfortable document approval processes
Publish company announcements within seconds
Have a real-time overview of company information base and progress of your teams
Ask for anything using requisitions without getting up from your desk: with a unified user interface, your communication will be systematic – you always know, who asks for what, who is working on the request and who is causing bottlenecks. Transparent and provable request workflow
PartnerPoint
For B2B agenda. Beneficial for each company, that has to share documents, records, tasks etc with other companies, either customers or suppliers.
Internet-facing site – your partners connect and work via a web browser. Truly easy-to-use
Everybody uses up-to-date, relevant documents, contacts, tasks, events or issues. Publishing information and documents takes seconds
Workplace users get e-mail notifications when the content changes, if they need to or would like to
ISOPoint
Complex ISO 9001 support.
Includes Documents, Audits and Nonconformities and more
Significant help in supporting the ISO 9001 certification process
Fast and comfortable document approval, tracking of document changes
Make ISO documents directly available in a user-friendly format to your employees
Each document has an up-to-date version and users distinguish which version is the up-to date one
Serial and parallel workflow suitable for easy approval or appraisal processes
An ideal replacement for network file shares in many cases
Have a real-time overview of your quality management system
ConferencePoint
System for meeting minutes management that eliminates well-known pains of meeting minutes recorded to Word (or other text editor) files.
You will be surprised how much time it saves.
Well-arranged record of meetings, meeting agendas and tasks – saves significant amount of time
The meeting agenda can be suggested on-line by the participants (users)
User-friendly interface thanks to automatic filtered views, all information and documents in one place
Meeting templates, e-mail invitations
TaskPoint
Advanced task management system.
A Task means that someone has to do something by a certain date
The system utilizes hierarchies, task history, confirmation and approval processes; task can be divided into sub-tasks
Also includes escalation, task inheritance and user substitutability
User interface with many necessary overviews, such as My tasks, My subordinates' tasks, tasks for a particular time period etc.
---
| | |
| --- | --- |
| | SolutionSheet NaverticaPoint |
| | Are you interested in this product? We will be happy to answer your questions, feel free to contact us using the form below. |