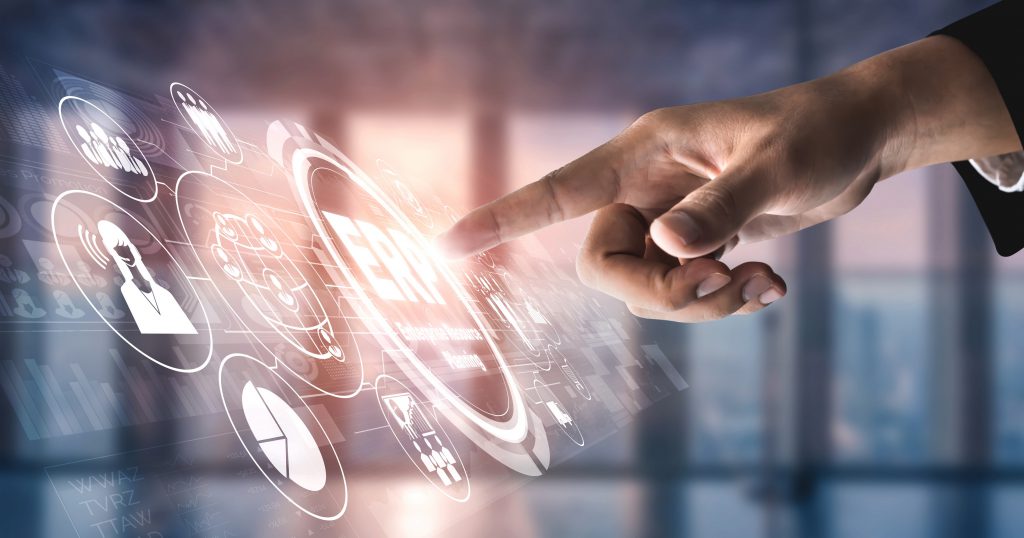 How to effectively use the challenges of digital transformation for the growth of my company?
Digital transformation represents a completely new way of interconnecting people, data, and processes. It is a challenge, it forces us to think differently and offers almost unlimited opportunities.
Digital transformation strategies allow you to create value for customers and keep a competitive advantage in a world where digital technologies have the highest priority.
As part of the cloud strategy and connectivity of individual Microsoft products, you will get useful resources and tools for a successful start!
The Microsoft Dynamics 365 Business Central cloud solution represents the pillars of digital transformation: operational efficiency of internal processes and increased employee productivity. If you are interested in process management, purchasing, sales, logistics, warehouses, and services, or production – the economic system Microsoft Dynamics 365 Business Central is the right choice for you.
Ready-made solutions – Navertica 365 BC Packages – are ready for you for fast implementation of the company's information system and immediate operation.
Microsoft 365 – Improve communication and achieve higher results!
Chat, make calls, hold online meetings, and collaborate in real-time, whether remotely or in the office. Get one integrated solution including Teams, OneDrive cloud storage, and Office applications.
Microsoft 365 is a productive cloud platform that delivers world-class Office applications, team collaboration tools, along with powerful cloud services, device management, and advanced security.
Are you interested in our solution?
Contact one of our business consultants or use the contact form below,
we will be happy to answer your questions.
Business Consultant
South Africa
Terrance Naidoo
+27 76 662 73 00
terrance.naidoo@navertica.com
---
We are happy to be your professional advisor!
As a modern, internationally operating, and certified partner of ERP and CRM solutions, we will help you streamline internal processes. We will easily guide you through the implementation of suitable products that we use and deploy following the latest trends in the field of application technologies, and we will be happy to help you with digital transformation and a solution built on the cloud. For more than 30 years, we have been helping to improve the financial results of our customers with the solution we provide. By operating in the Czech and Slovak Republics and with customers in many European countries, South Africa and the USA, we support industry solutions in the segments: manufacturing, trade, services, logistics, project management, and healthcare.