Transition from ON-PREMISE to CLOUD
Use our special offer for transition from on-premise to cloud!
Do you still use the on-premise version of Microsoft Dynamic NAV or Business Central? Have you thought of migration from Microsoft Dynamics NAV or Business Central to Dynamics 365 into cloud as part of your digital transformation in your company?
The offer is available untill the end of August 2021. All Microsoft Dynamics´customers utilising Microsoft´s Best-of-breed Business Application, now have a chance to renew their annual Enhancement Plan (EP). It is possible to renew the EP through the Cloud Solution Provider (CSP). You will receive simultaneous access to Dynamics 365 Business Central Online licenses, without additional fee.
Migrate effectively – the transition program from Enhancement Plan (EP) to CSP-EP Renewal gives you more time flexibility, efficiency, security and more cost effective transtion to Cloud.
What are the benefits that you can gain?
The price point equal to Enhancement Plan renewal quote
Renew Enhancement Plan (EP) version to CSP-EP Cloud Solution Provider Enhancement Plan
Dual – use and downgrade rights to their current on-premise Dynamics Price List (DPL)
Transition to cloud without engagement, chance to stay on-premise
Keep all benefits of Enhancement Plan
Dynamics 365 Business Central (cloud) licenses for migration to the cloud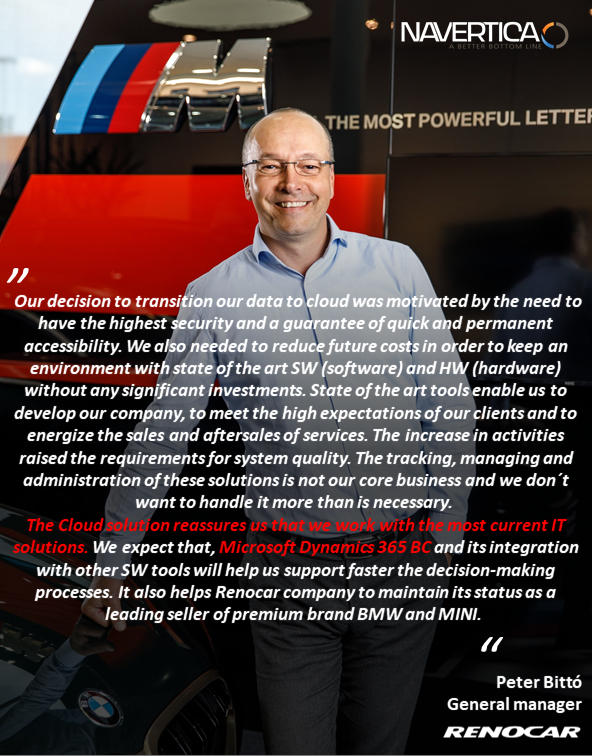 Let us write the script for your transition from on-premise to cloud.

Do not hesitate to contact our sales consultant with your questions about 3PL Dynamics, we will be happy to answer any questions you may have.
Or contact us using form below.

South Africa
Terrance Naidoo
terrance.naidoo(at)navertica.com