Navertica CRM Solution for Food Distribution/Supply covers the specifics of manufacturing for companies in the foods sector. This complex vertical solution consists primarily of marketing and business processes based on Microsoft Dynamics CRM.
Solution Description
The vertical solution covers the following areas of business process support, supplier management and customer relationship management. Effective data management is enabled in relation to the company's own products or competitor activities. It is possible to integrate the solution with other enterprise systems such as ERP or DMS.
The resolution of business processes in MS Dynamics CRM enables the acquisition of new customers and management of existing customers and records of customer visits including structured information about customers. In relation to suppliers the solution covers processes of communication and purchase support. The system also includes features for the efficient and complex management of marketing and sales activities. To manage the registration of products there is a structured database (for own or end and competitive products).
The Navertica CRM Solution for Food Distribution/ Supply contains many specific functionalities for food production as standard. However, it may be further configured according to the specific needs of each customer.
Common limitations of companies in the foods sector
Unsuitable information systems to support business and marketing processes
Key data kept only in MS Excel
Inconsistent data management for customers, competitors and products
Management does not have comprehensive reports and statements of actual data
Lack of communication and information exchange within the business chain
Data and information held in various enterprise systems are not connected
Supplier absence for long-term cooperation in maintenance and further development of the information system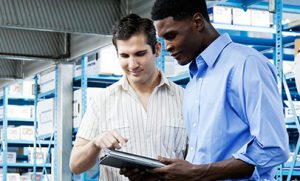 Key Benefits in Brief
Simplification and significant time savings for all processes related to marketing and sales, incl. draft offers and orders
Comprehensive reports and outputs from the actual data
Significant increase management outputs value and effectiveness
Connecting the actual data and information kept in various business systems
Change to the information system will guarantee the further development
Comprehensive solution for the food industry, transition to a better system
Change to the reliable information system (MS Dynamics CRM) with a solution to support business and marketing processes focused to company needs – product specialists, sales representatives and company management.
Replacement of existing records kept in MS Excel and unification of data on leads, customers, end customers, competitors and products.
The possibility of recording information on end customers who do not have a direct business relationship with the company, based on the information provided by sales representatives and others in market research.
Improving communication and mutual information in the business chain.
A tool to increase sales efficiency, to support further business growth and development within the company
Data unification in the CRM system previously held in separate systems, for example accounting, document management system and isolated supporting databases.
Getting new functionalities according to specific requirements.
Sales and business processes
Navertica CRM Solution for Food Distribution/ Supply enables the user to closely monitor and manage each business relationship. It can be divided into the needed groups according to specific requirements, for example: customer, the final customer, supplier and competitor. Full evidence and relevant relationship management is possible. Users can accurately generate an output template or platform, with content (reports, charts and other information reports) and evaluation according to their needs.
Tool for management
The key benefit of the Navertica CRM Solution for Food Distribution/ Supply is clarification of sales activities and the performance of individual employees. Management can easily perform an evaluation with the available tools. There are clear and understandable reports and statements from the actual data. Management can, for example, compare parameters such as the average number of meetings a sales representatives has for a certain period and number of orders, as well as other performance parameters. Internationally operating companies can use unified systems for the availability of accurate customer information and specific activities of individual branches.
Specific solution for the area of food production
The Navertica CRM Solution for Food Distribution/ Supply uses the experience gained in operating processes in the manufacturing sector of the food industry and brings a significant technological extension to the standard MS Dynamics CRM system. Users have, for example, a flexible document that allows them to edit on one product card, their specification including variable calculations. They can also connect attachments such as pictures etc. The creation of tables, forms and templates used for evaluation of business relationships, products and training of sales representatives is also flexible according to the needs of the user. An essential part of the solution is a product catalog containing a form to fill out all necessary information including photo attachments. The user can keep records of competitive products and also their own sales including regions and areas. Data is naturally synchronized with other business systems, so the available information is always up-to-date. Information in the system is not just for sales representatives, but is also used by company management to monitor staff performance and evaluation data on sales, for example through pre-defined reports.
Navertica CRM Solution for Food Distribution/ Supply – benefits for everyday work
The easy-to-use and intuitive system is effortless to work with.
On-line access to information not only in the internal network, but also through remote Internet access
The unification of the database and information records within the company
Creating a general standard, interface for external application
Increased efficiency, the elimination of duplicate information and complicated work with records
Improving communication and mutual information in the business chain
The possibility of recording information about end customers and their products
Open system of evaluation for customers, suppliers, competitors and products
System flexibility in implemented processes, product portfolio and customer service
An open, extensible and efficient system that integrates data from a variety of currently used systems and supports other business growth
Creating a data base and outputs for management reporting
Navertica CRM Solution for Food Distribution/ Supply and integration with ERP systems
Microsoft Dynamics Business Central – Enterprise Resource Planning (ERP)
The vertical solution on MS Dynamics CRM platform is suitable for the business and marketing processes of manufacturing companies in the foods sector, mainly due to its extension of useful specific functionality. Areas such as contacts and product registration are prepared for the connection with enterprise software like Microsoft Dynamics Business Central. Import/ export data is processed automatically and in both directions. Due to periodic synchronization of data the user has all the information in one place – whether they are selling products or invoicing. More about Microsoft Dynamics Business Central.
Microsoft SharePoint – Document Management System (DMS)
The vertical solution is ready to connect with the MS SharePoint platform for efficient document management. This allows users to create, for example, extensive documents directly in MS Dynamics CRM. More about Microsoft SharePoint.
---